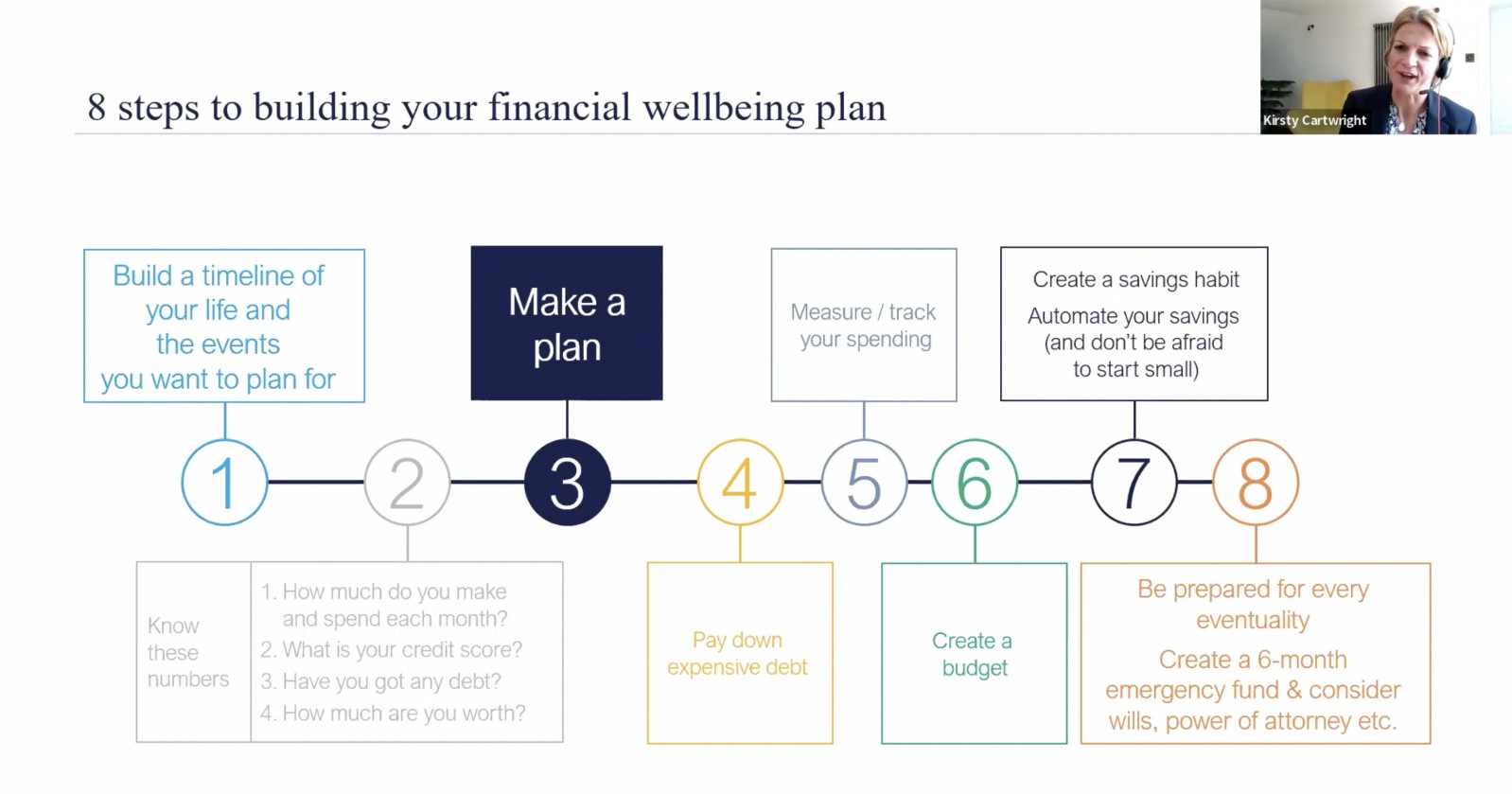 Your 8 Step Plan for Financial Wellbeing
A growing body of research suggests that a significant number of UK employees are suffering from financial stress which in turn is negatively impacting their mental and physical wellbeing, which has been accelerated by the increase in cost of living and challenges brought on by the recent pandemic. To help give you peace of mind by ensuring you are aware of how you can improve your finances, Made in Group recently put on a Masterclass hosted by Brewin Dolphin.
Financial experts Paul Fielding and Kirsty Cartwright from MIM Patrons Brewin Dolphin delivered an excellent presentation to members of Made in the Midlands and Made in Yorkshire, which you can access on Made Talks or through the video below!