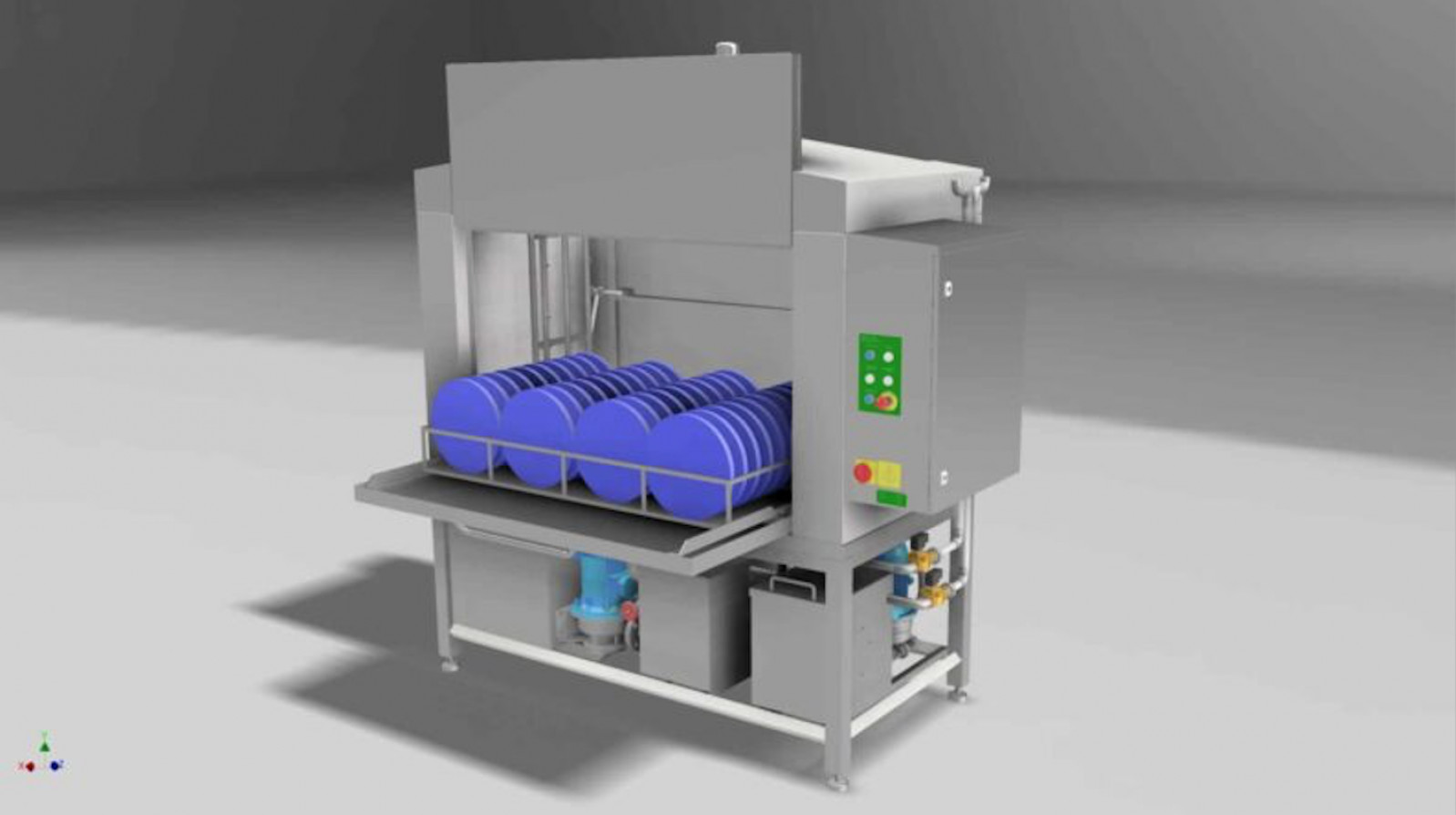 WASHING BY HAND VS INVESTING IN AN INDUSTRIAL WASHING SYSTEM FROM IWM
Industrial Washing Machines Ltd
14/02/2023
Industrial Washing Machines Ltd. produce a complete range of industrial washing systems for most applications. We offer systems throughout the Food, Logistics, Pharmaceutical, Automotive and Logistics sectors – here in the UK, and across the world!
Our Extensive Range of Washers
From multi-lane high throughput crate washers, used in major retail distribution centres, to small cabinet utensil washers for small high street bakeries and butchers! Our supply varies extensively.
Automated Washing Systems for Large Scale Operations
At the larger end of the scale, automated washing with equipment from Industrial Washing Machines Ltd. is an absolute necessity.
Automated & Manual Cleaning for Smaller Companies
At the smaller end of the scale – there are a lot of companies that need to wash crates, trays, machine parts, bins, racks and pallets – and may do so manually…
Water Consumption during Cleaning
Did You Know – A typical mains pressure hose pipe can use approx. 35 litres of water PER MINUTE. A typical High Pressure hose can use anything between 10 and 20 litres of water PER MINUTE!!!
Equipment vs Manual Cleaning
These figures will vary between types of hose, site pressure, high pressure spray equipment model and of course frequency of use. But, for manual spray cleaning; water consumption of between 600 and 2,000 litres of water per hour is not unrealistic.
Temperature
Cold water is only one piece of the jigsaw; if hot water and/or chemicals are used – energy to heat this water and any detergents are being flushed straight down the drain.
Using IWM's Industrial Washing Systems
Whilst manual cleaning has its place for low volume and flexibility; it does not take too much repetitive washing to justify a small washing system. IWM has its popular, and most compact, continuous crate washer; the T200! The T200 will consistently clean to a high standard up to 200 crates per hour using less than 200 litres of water!!!
Low Volume Systems
To offer an alternative for hand washing various change parts, utensils or low volume baskets and/or receptacles – IWM has the Cabinet Washer range. It uses less than 10 litres of water per cycle. In addition, it is hygienic, consistent cleaning is cost effective, environmentally friendly and can save significant labour!
Cost Effective and Environmentally Friendly Washing Options
It doesn't stop with these two machine variants; manual cleaning of pallets, racks and many different types of bins can be cleaned more effectively by using one of IWM's machines at a justifiable cost.
Consistent cleaning and allergen control
Water and energy saving versus manual washing
Labour saving
Contained washing environment – where spraying into "air" can cause debris to scatter instead of being controlled in an enclosed automatic system
Looking for automated washing equipment for your industry?
Our company offers automated industrial washing systems that can be customised to meet the specific needs of each client. IWM's washing systems are cost-effective, environmentally friendly, and can significantly reduce water consumption and energy usage compared to manual cleaning. Are you interested in learning more about IWM's industrial washing systems? You can get in touch with us to find out how we help you with your cleaning needs. Call us today at +44 (0) 121 459 9511.
If you found this blog useful, check out a previous one: Quality Or Cost | Advantages Of Buying from Industrial Washing Machines Ltd.