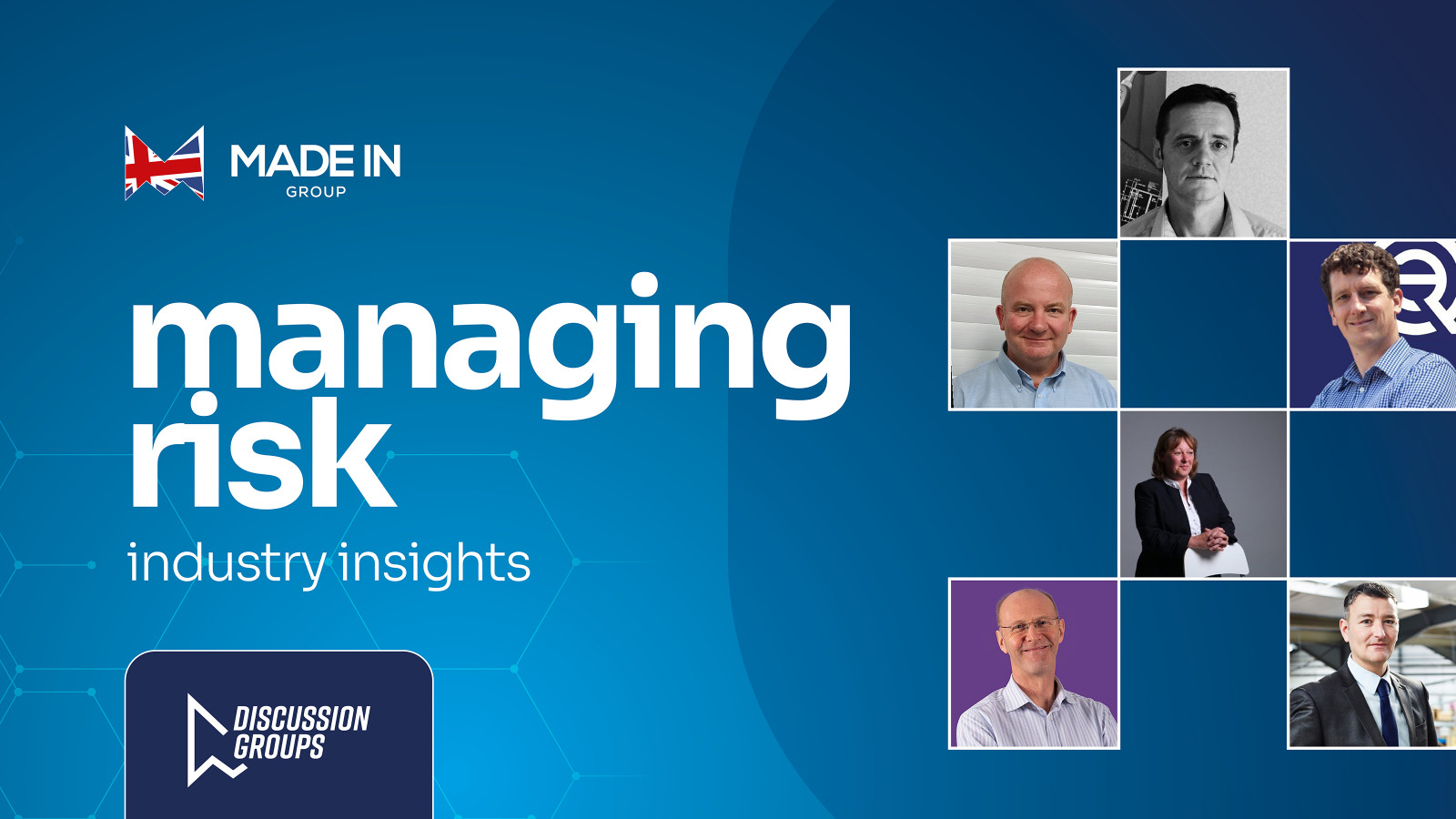 UK manufacturers discuss business resilience and managing risk
In the last Made in Group Virtual Breakfast Morning, a group of industry leaders discussed their challenges regarding managing risk in business. Participants spoke about component supply, energy, skills, data, rising material costs and more. The discussion was led by Stephen Crow from Clarion, patron of Made in Yorkshire.
Made in Group members can get involved in discussion groups to share insights with other manufacturers on current and relevant issues. Made in Group consists of Made in the Midlands and Made in Yorkshire, industry associations hosted on the Made Platform. Made in Group is a private digital network for manufacturers and their industry influencers to share experiences.
Around 40 other members of the Made in Group also took part in roundtable discussions on topics: SMART Factories, Retention & Skills and Green Strategies. The discussions gave members the opportunity to share their challenges/successes, and to inspire and educate each other. All of the roundtables are condensed into short blog posts for other business leaders to consider and for Made members to reflect on. All of the blogs are published to the Made in Group websites - madeinthemidlands.com and madeinyorkshire.com.
The UK manufacturing sector has perhaps never faced so many change dynamics - some positive but many negative. At a recent Made In Yorkshire round table event chaired by Steve Crow from Clarion a discussion took place covering some of the issues impacting UK manufacturing and sharing best practice on ways to enhance business resilience in the face of change
Component supply - many manufacturing businesses use components either in their products or in manufacturing processes. Pre-Covid, Brexit and Suez Canal blockage the supply chain for electronic components may have been 6 - 12 weeks, recent experience has seen this extend to over 60 weeks in some instances, creating challenges in getting products to market, sometimes requiring organisations to redesign their products.
Energy - it was recognised that this was a particular issue for the whole sector, but accentuated in those organisations that are energy intensive including polymer products, glass production etc. Energy costs are likely to continue to increase in the new year, and forward-thinking businesses are looking at strategies to reduce energy consumption to enhance resilience, including the adoption of renewable technologies. It was also recognised that ESG was an increasingly important issues for manufacturing businesses and this was often an important criteria in recruiting new talents into the business
Skills - there is still a massive skills shortage across most sectors including the manufacturing sector, and this has placed constraints on delivering business growth for
many organisations. Manufacturers are having to think creatively about talent management, and talent pipeline - this has included building stronger relationships with schools, colleges and universities as well as looking into previously untapped resource pools, some organisations are successfully recruiting ex-offenders and ex-military personnel. Increasingly manufacturers are accelerating the adoption of robotics/automation to deal with the shortage of resource
Data - increasingly manufacturers are adopting new technologies to enhance business processes and efficiencies - for example using sensors connected to raspberry pie's to allow more effective data capture. This can allows a better understanding of where incremental improvements might be made to enhance cost reduction or revenue enhancement
Rising material costs – the cost of materials and availability is a massive issue for many manufacturers. In many instances the costs can be passed on customers but not always.
Cyber threat/fraud - Half of manufacturers have been victims of cyber-crime in the last year, this was accelerated by home working during Covid, and continues to be a major risk for business. Clients are also increasingly requiring their suppliers to have robust policy and processes in place
In summary; whilst there many 'moving parts' for manufacturers to deal with at the moment, many are constantly coming with new innovations to mitigate risks or to find competitive advantage
Join us for OUR LAST EVENT OF 2022 on 14th December: https://madeinthemidlands.com/events/backing-britain-virtual-breakfast-morning-4.