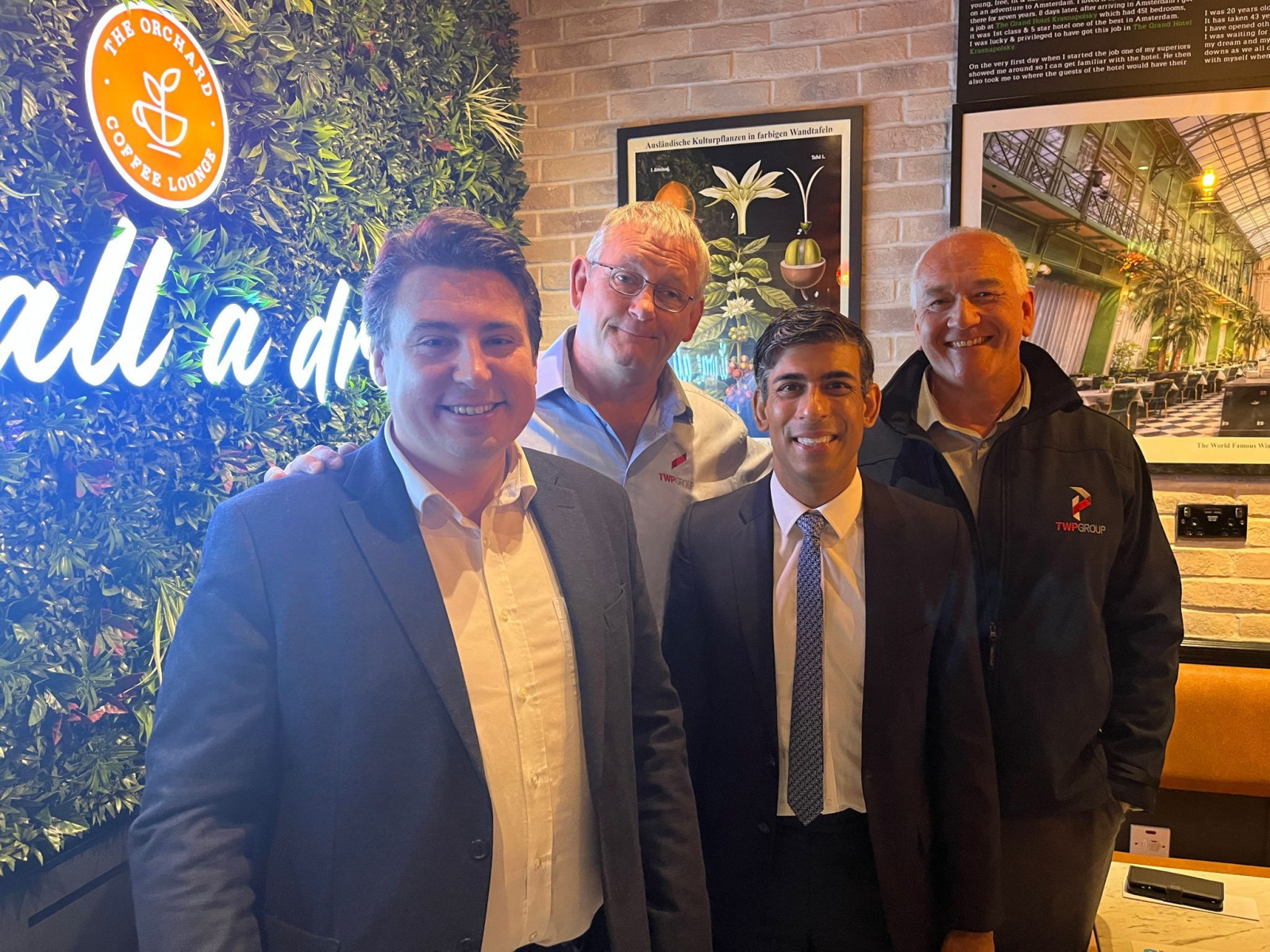 The Story Behind Threeway Pressings Meeting the Prime Minister
TWP Manufacturing Ltd
25/07/2023
This week, TWP Manufacturing's MD Phil Stanley had the honour of meeting with local MP Sean Bailey to discuss manufacturing, alongside an introduction with the Prime Minister Rishi Sunak.
This story began back on March 7th, when the Conservative MP for West Bromwich West, Shaun Bailey, alongside the Mayor of the West Midlands, Andy Street, came to visit TWP Manufacturing.
These two major figures had made the trip to Tipton in order to officially open the CNC department, which had been ongoing for three years, having been started just before covid lockdown! TWP Manufacturing now employs six staff in the CNC shop and were very honoured to meet Shaun and Andy on this day.
Since then, Shaun Bailey has been keeping an open dialogue with TWP Manufacturing in regards to challenges within manufacturing in the local area and how we can work together to campaign for the British government to support UK manufacturing.
On Monday, TWP Manufacturing's Managing Director Phil Stanley was invited to meet an unknown major cabinet member, only to find out 5 minutes before the meeting that he would be introduced to Rishi Sunak, the Prime Minister of the United Kingdom.
Rishi Sunak was said to be in the area supporting local companies and spreading the word that this current Conservative government is looking to support local businesses.
Speaking on this meeting with the UK Prime Minister, TWP Manufacturing's MD Phil Stanley said: "It's great to see the British government and the Prime Minister wanting to engage with British manufacturing and we are excited about the opportunities that lie ahead for this industry."
Based in Dudley, Threeway Pressings specialises in the design and manufacture of precision pressings in ferrous and non-ferrous materials. Find out more on the company microsite.