Reasons To Be Cheerful?
Clevedon Fasteners
17/08/2023
I, Steve Hardeman, am the CEO of Clevedon Fasteners, an SME based in Sutton Coldfield in the West Midlands which manufactures fasteners. Back in June 2021 I wrote a blog on my company website suggesting that we were about to be hit by the inflation tsunami we have all subsequently suffered from.
All of us in business have been through a pretty traumatic time in the last 4 years. The Covid pandemic, shut downs, social distancing, re-starts, broken supply chains, inflation spikes, energy increases, lack of employees, interest rate hikes and I could go on with more.
The commentariat are suggesting a recession would be a good thing?
So, time for some good news?
Firstly, well done to all the workers, business owners, companies and organisations that have navigated through this tumultuous time. You are all to be congratulated for surviving and hopefully flourishing. We are all so busy doing our "day job" that we don't stand back and realise what we have cumulatively achieved.
Secondly, whilst we are not yet out of the woods, in my opinion, the worst is over.
Supply chains have recovered to pre-pandemic levels, shipping and container costs are almost back to normal and raw material shortages are in the main resolved. Even microchip shortages have eased.
A figure crucial to all businesses is the annual inflation rate of producer input price (the rate of change of cost of inputs). In June 2023 this fell by 2.7%, from a peak increase of 24.4% in June 2022.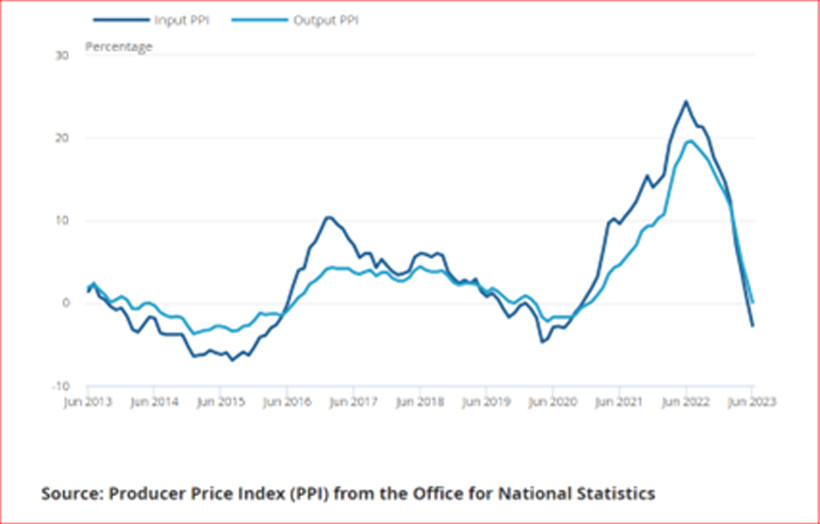 Most economic commentators are predicting that the next interest rate rise, if it happens at all will be the last before they start to fall. Companies that have managed to carry the current interest rate burden will see it fall over the next few months with its obvious effect on cash availability.
Wages have also been contained to an average 7.1% in the private sector. (Source: Statista July 2023, public sector averaged 5.9%)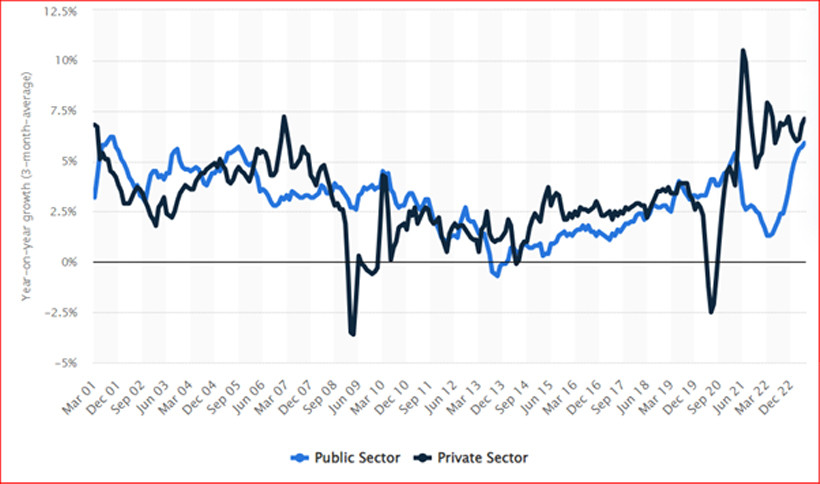 Inflation is now matching private sector wage increases at 7.9% in June 2023. (Source: ONS)
Companies that have managed to track inflation (Peak: 11.1% June 2022) with price increases will see their margins increase in 2024. (Source: BDO/Make UK)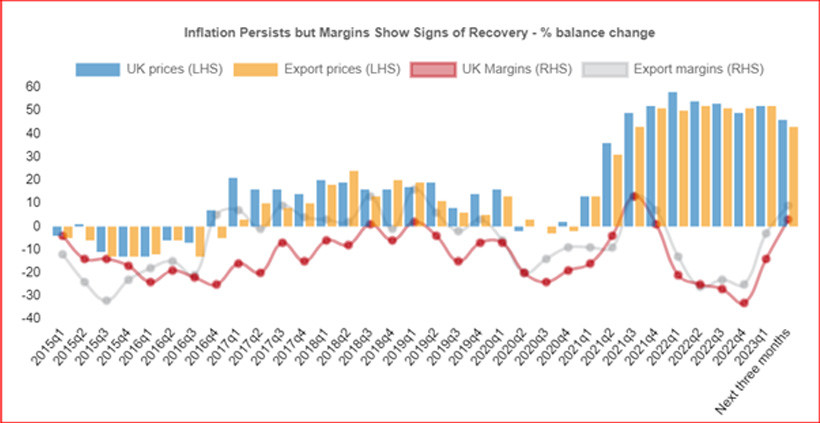 In the Q2 2023 report Make UK states:
"Businesses now expect this modest level of growth to continue into Q3 2023 as falling energy prices should enable businesses to produce more efficiently and result in a lower rate of inflation too."
In my own business we have seen an uptick in enquiries and orders from customers we haven't dealt with for over 10 years and new customers from the UK, Europe and US asking us to quote on work previously supplied to them by companies in Asia. This move towards re-shoring or near shoring is only anecdotal but appears to be a trend which is very welcome.
I recognise that we all still have issues have to face, particularly SMEs but the worst is over in my opinion and this is in spite of, not because of, government action.
The above are my personal views and not the views of any company or organisation, with which I am associated.
Sources:
https://www.makeuk.org/insights/reports/manufacturing-outlook-2023-q2
https://www.ons.gov.uk/
https://www.statista.com/