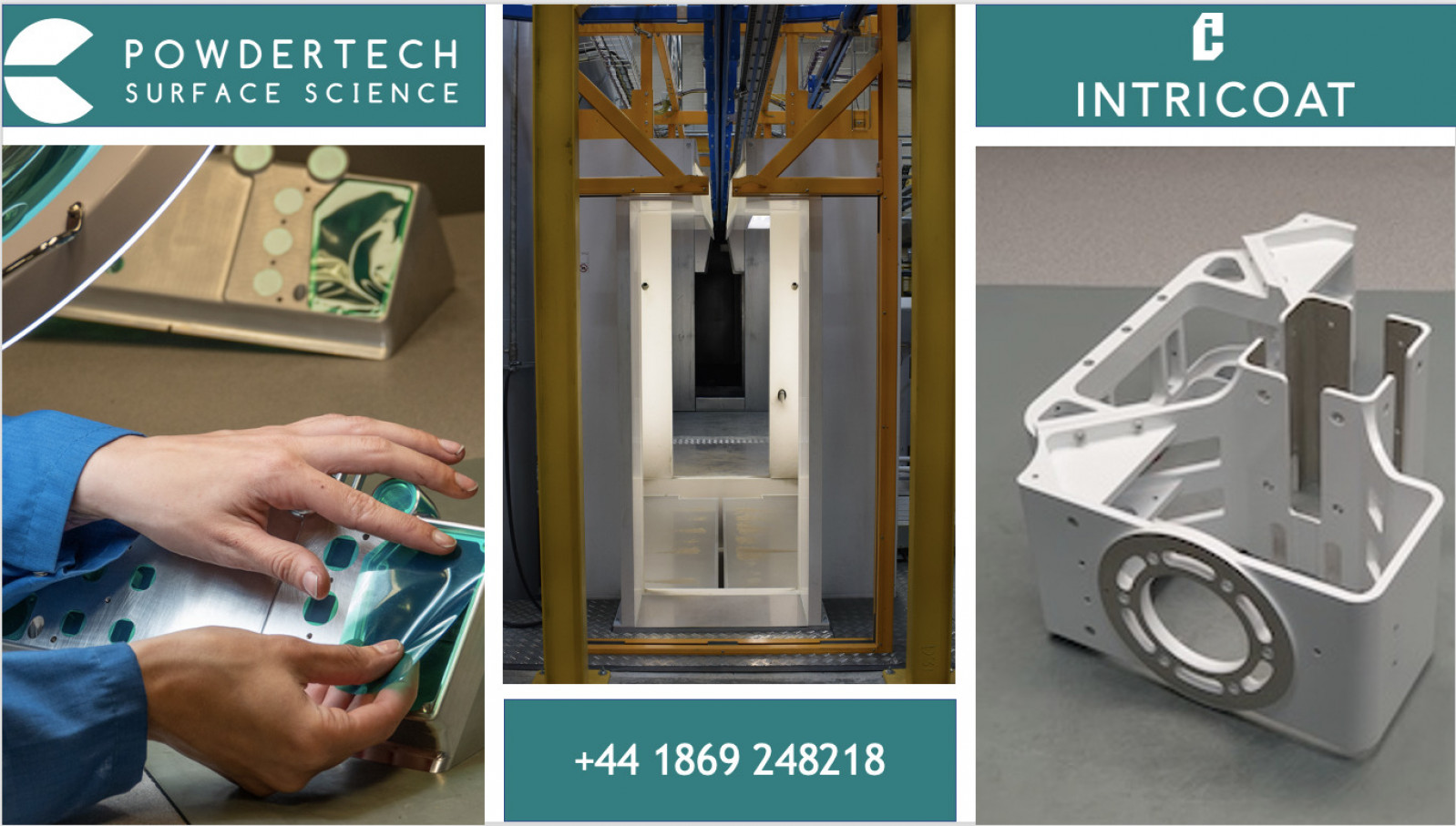 Powdertech Joins Community of Modern Manufacturers
Powdertech Surface Science
21/11/2022
Made in the Midlands is delighted to announce Powdertech Surface Science as a member of the group. After being recommended to join the group by fellow member RSD Pressings, Powdertech decided to join the organisation to be part of a community of forward-thinking manufacturers within a modern trade association that emits a positive environment.
Powdertech, based in Bicester, brands itself as the most technically advanced aluminium coating and surface treatment provider in the UK. Supplying exclusively to UK customers, the firm designs and delivers precision powder coating services to leading manufacturers in automotive, medical, aircraft interiors and other specialist sectors. Utilising their decades of expertise, the Powdertech team also works with OEM and Tier 1 companies in research projects, developing and improving coating and joining systems. Powdertech is always happy to advise on powder coating services and works closely with customers to find optimal solutions.
James Grant, Powdertech Director, said that the company had joined other trade bodies in the past but had not felt they were quite as dynamic as Made in the Midlands. James is impressed by the sleek, user-friendly member microsites that link to the Made in the Midlands domain which itself ranks at the top of Google searches for Midlands's manufacturing. The bi-weekly virtual breakfast mornings, giving members the opportunity to network, hear best practice from leading businesses and join 30-minute roundtables on relevant topics are seen as very constructive.
James said:
"Powdertech is looking forward to connecting with industry leaders at events, especially building relationships with precision machinists and gaining industry insight from businesses big and small. Made in the Midlands is clearly well connected with the manufacturing industry, helping businesses to link up, find opportunities and share industry insight. This is perfect for Powdertech as we place a lot of value on collaboration and long-lasting customer relationships."
Find out more about Powdetech by clicking the link:https://powdertechsurfacescience.madeinthemidlands.com/