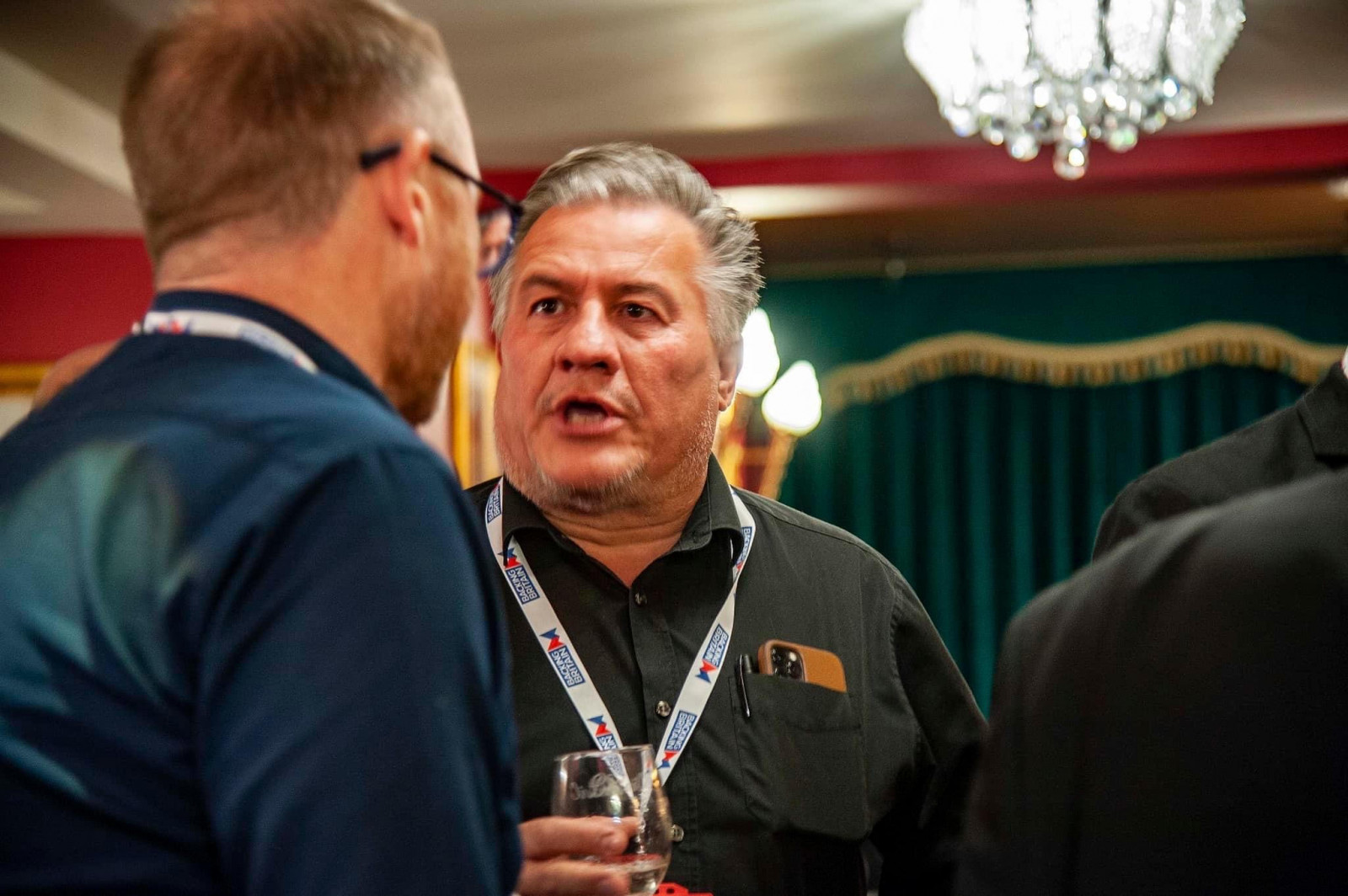 MIM MEMBERS JOIN FORCES TO RACE AGAINST DEMENTIA
MyWorkwear, long standing member of Made in the Midlands, has today announced their latest fundraising challenge, following a pledge earlier in the year to help fight dementia. Joining the workwear specialist on the noble challenge are fellow members Alucast, HCM Engineering, and TWP so far.
MyWorkwear, a leading supplier of customised clothing and personalised workwear based in Shropshire, made Race Against Dementia their nominated charity for 2022/23 following the passing of its founder Mike Worthington to dementia with Lewy Bodies last year. The charity also fits closely with their work with the manufacturing, engineering and automotive industries and their sponsorship of the University of Wolverhampton Racing team.
MyWorkwear's Managing Director, James Worthington has now confirmed that he will be undertaking the Cannonbawz Run in August. The Main Event takes place on the 27th & 28th, where 50 super, sports and classic cars tour around the NC500 in Scotland with stops in Applecross, Ullapool, Kylesku Bridge, Durness, Smoo Cave, John O Groats and Dunrobin Castle. To make it even more of a challenge, James will be driving both ways between Shropshire and Scotland as well, which will mean a total of 1500 miles.
James said: "Losing my father to this horrendous disease has made me determined to raise as much money as possible for Race Against Dementia. The Cannonbawz Run will hopefully act as a strong start to our fundraising but we will be continuing our effort throughout the year."
James will be joined by his co-driver, John Race, Paint Facility & Technical Lead at Charge Cars and one of MyWorkwear's valued customers. John's father has been diagnosed with Early Stage Dementia, so the charity is also close to his heart.
As a long-time member of Made in the Midlands, James discussed his intentions with the group and 3 other members have already joined the challenge. MyWorkwear customers and Made in the Midlands members Phil Stanley, Owner of TWP Group and HCM Engineering's MD, Simon Hanson are now taking on the drive with James. They are also joined by Made in the Midlands member Tony Sartorius, Chairman of Alucast
On hearing that four of its members were undertaking the NC500, Made in the Midlands also decided to get involved and has sponsored James's car in the challenge, donating to the Race Against Dementia cause. Jason Pitt, CEO at Made in Group, including Made in the Midlands and Made in Yorkshire, said:
"James is one of MIM's most active members, and as such, he's been a big help in making the Made in the Midlands community a great place to be. Everyone at Made in the Midlands wishes James and fellow Made members success in flying the flag in Scotland and raising money for the dementia charity. We think it's great that our members use their networking skills to support others in need, and we are pleased to be able to help them. Best of luck with the challenge!"
Race Against Dementia (RAD) was founded by three-time Formula 1® world champion Sir Jackie Stewart OBE, in response to his wife, Helen's, dementia diagnosis. Over 50 million people worldwide have dementia today with a new person diagnosed every three seconds
The CannonBawz Run was founded in 2015 by Kris O'Neill and is a car rally which has taken hundreds of Cars and entrants on exciting journeys all across Scotland.
To support James on his challenge, please visit https://www.justgiving.com/fundraising/MyWorkwear
Or if you want to actually join him in the race drop him a message via LinkedIn https://www.linkedin.com/in/thatworkwearguy/
To find out more about Race Against Dementia or to donate please go to raceagainstdementia.com or follow @racingdementia.
To find out more about MyWorkwear visit myworkwear.co.uk or follow @myworkwearco