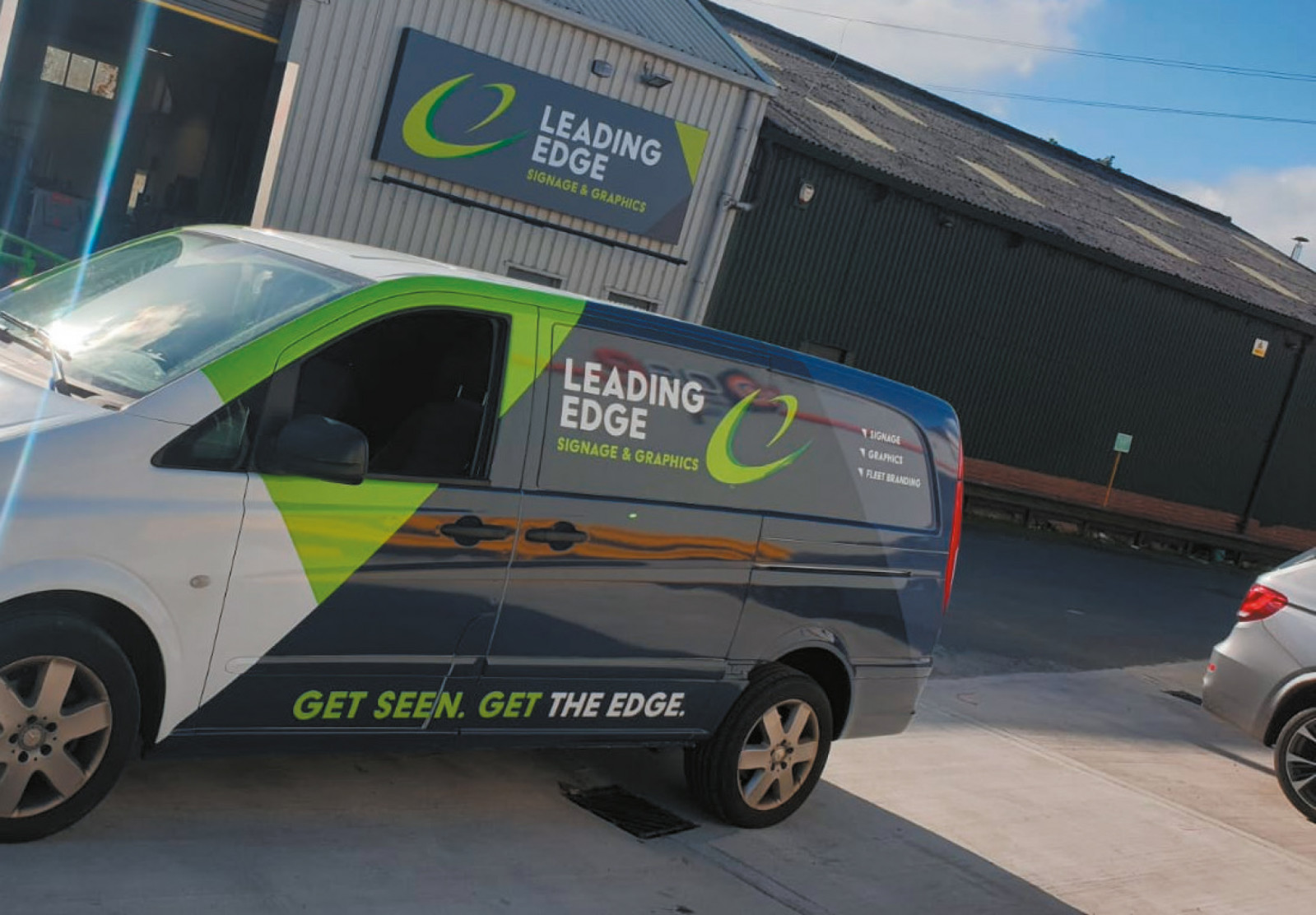 Leading Edge Rejoins MIY, Enhancing Support for the Manufacturing Industry
Leading Edge Signage & Graphics Ltd
15/08/2023
In an effort to strengthen their commitment to supporting the manufacturing industry and fostering fruitful connections with local businesses, Leading Edge Signage & Graphics Ltd have recently rejoined the membership group Made in Yorkshire.
This partnership signifies a crucial step towards enhancing brand visibility, safety, and productivity within the manufacturing sector. The business look forward to learning from their peers and contributing to the collective growth and success of the Made in Yorkshire community.
Leading Edge Signage & Graphics provides comprehensive support to the manufacturing industry through a diverse range of in house services from start to finish. From branding and advertising with custom signs, banners, and displays to ensuring safety with essential signage, Leading Edge's one stop shop enhances brand visibility, productivity, and security.
From a one stop shop in the heart of Yorkshire, Leading Edge's manufacturing capabilities include laser cutting, CNC machining, TIG/MIG welding, press brake/folding and a whole suite of special kits for plastics. Leading Edge also has in-house 3m wide print and finishing facilities, allowing for control to be retained throughout the entire process.
Additionally, the Wakefield-based business' expertise extends to creating eye-catching indoor and outdoor graphics, impressive trade show displays, and impactful vehicle graphics, further amplifying brand exposure and leaving a lasting impression on potential customers. Through close collaboration, Leading Edge also offers tailored solutions, incorporating unique signage materials and innovative branding ideas for manufacturing clients.
One of the primary reasons Leading Edge chose to join Made in Yorkshire was to expand the business' network and gain insights into how other businesses operate. By engaging with diverse industries, the company is hoping to explore effective business partnership strategies and adapt successful practices to their own sector.
Leading Edge Signage & Graphics welcomes the opportunity to interact and build personal relationships with all kinds of manufacturing members. As specialists in signage and graphics, the business also possesses expertise in Joinery and construction through their sister companies, enabling them to offer a comprehensive range of services.
Members of Made in Group can see which events that Leading Edge are set to attend, so that you can connect with the business, through the group's events page. You can also find out more about the company by visiting the brand new microsite HERE.