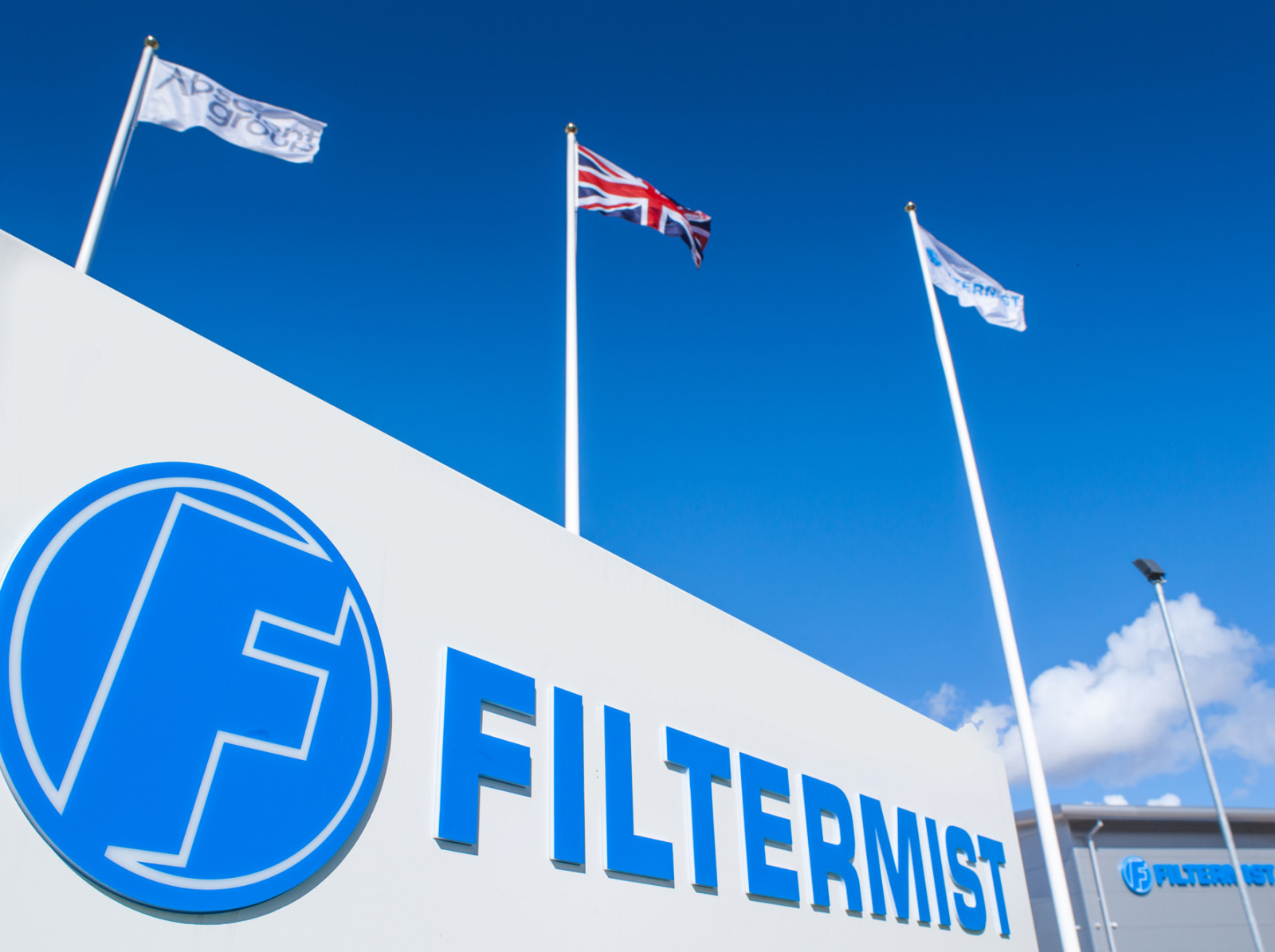 Introducing Filtermist to Made in the Midlands
Filtermist Systems Limited
23/06/2022
Established in 1969, Filtermist is one of the UK's leading businesses protecting people from exposure to harmful airborne particles. As advocates for British industry, the company has recently joined Made in the Midlands – a trade association championing British industry.
Trusted by world leading manufacturers, Filtermist provides an extensive range of products and services created to ensure the air in production facilities is free from contaminants such as oil mist, oil smoke, dust fume and VOCs which can be detrimental to human health.
The Shropshire based business has joined Made in the Midlands to make the most of its networking opportunities and be part of a domain that is first on google for Midlands Manufacturing. Filtermist was previously a member of the Made in Group back in 2017, however could not fully utilise the organisation's offerings at the time. Lydia Barber, Director of Group Marketing at Filtermist, said:
"As a member of Made in the Midlands you get out what you put into the membership. In terms of Marketing, Made in the Midlands has good website equity, and having a microsite domain attached to it has helped our own website receive more visits. The weekly digest emails are also a great way of driving traffic to our website, and the newly added support with recruitment is proving to be very valuable. Made in Group is an innovative organisation and we are excited to be reintroduced to the group."
The team at Filtermist are looking forward to attending networking events with Made in Group, especially Virtual Breakfast Mornings, to connect with more manufacturing members in the Midlands. As a new member of the organisation, members can look forward to learning more about Filtermist and how it helps businesses stay compliant with HSE regulations and other health and safety requirements in manufacturing.
Find out more about Filtermist by heading to their website: https://www.filtermist.co.uk/