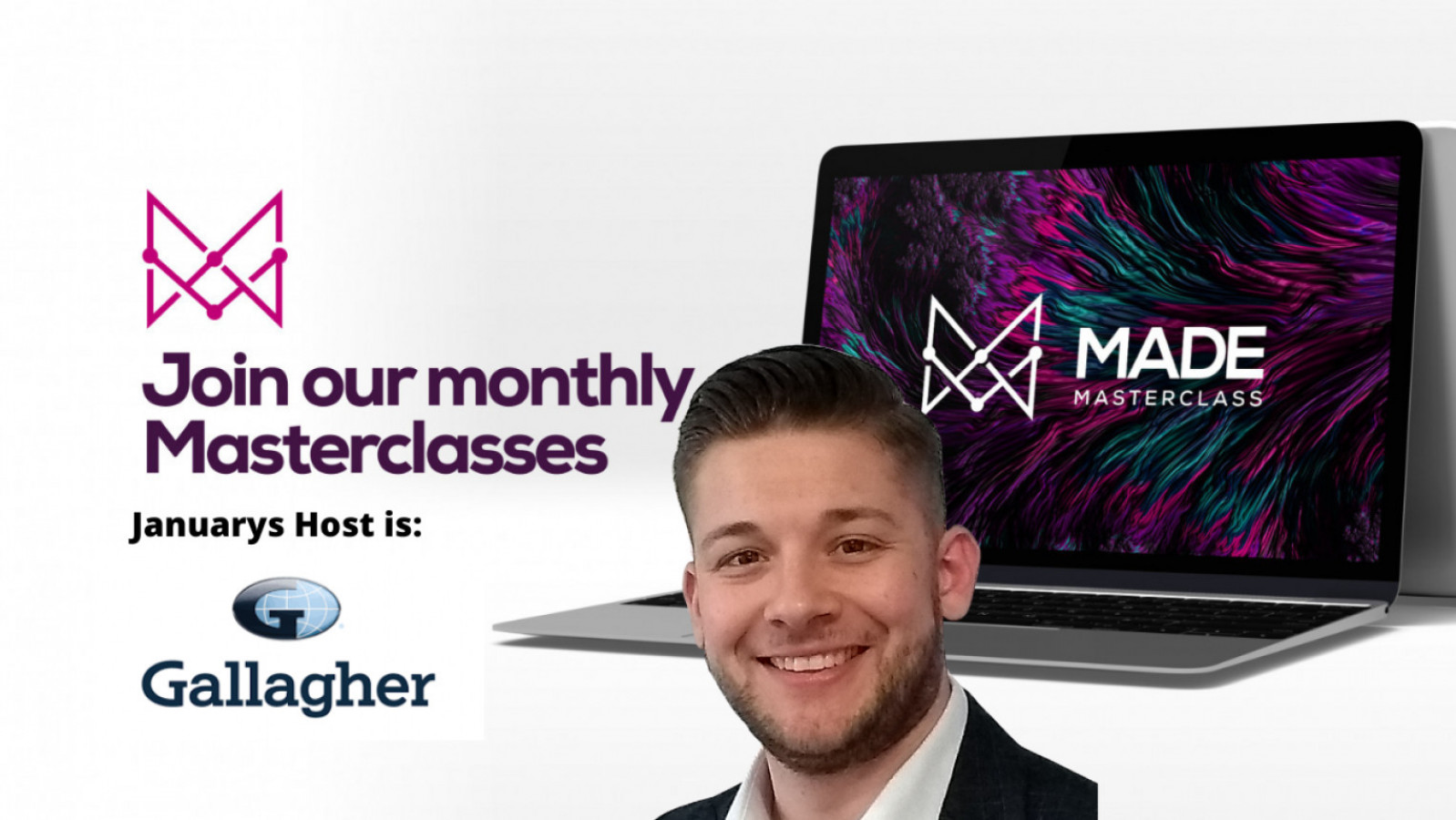 FREE Made Masterclass: How to Protect Your Unpaid Invoices
Made in Group members are welcome to join Made's last EVER Masterclass with patron Gallagher. The leading insurance experts will be taking members through how to protect their unpaid invoices.
As we enter 2023, many businesses will experience suppliers with lack of funds due to increase in interest costs, cost of living and energy prices.
Made in Group patrons are appointed organisations that share expert best practice information with manufacturing businesses. We have numerous patrons, from Lawyers and Accountants to R&D Specialists and PR professionals.
Made Masterclasses are 15 minute video tutorials on various topics to help manufacturing businesses in specialised areas. These extremely helpful and easily digestible videos can be found on our Youtube channel and Made U after the recording takes place. Made U can be accessed by logging into the Made platform.
On Tuesday 10th January 2023 from 11:15 am, Gallagher will be taking manufacturing leaders through what to do to mitigate the threat of delayed and unpaid invoices. Join the masterclass live to ask the experts questions on the topic.
Rising insolvency rates, coupled with a challenging economic environment is causing the 'perfect storm' resulting in detrimental loss for some businesses. In response to these economic challenges, you can protect your business from trade debts through utilising Trade Credit Insurance, a solution all manufacturing leaders should be aware of.
Gallagher Trade Credit will discuss how Trade Credit Insurance can mitigate these threats by enhancing credit control procedures and how to achieve growth in these challenging times.