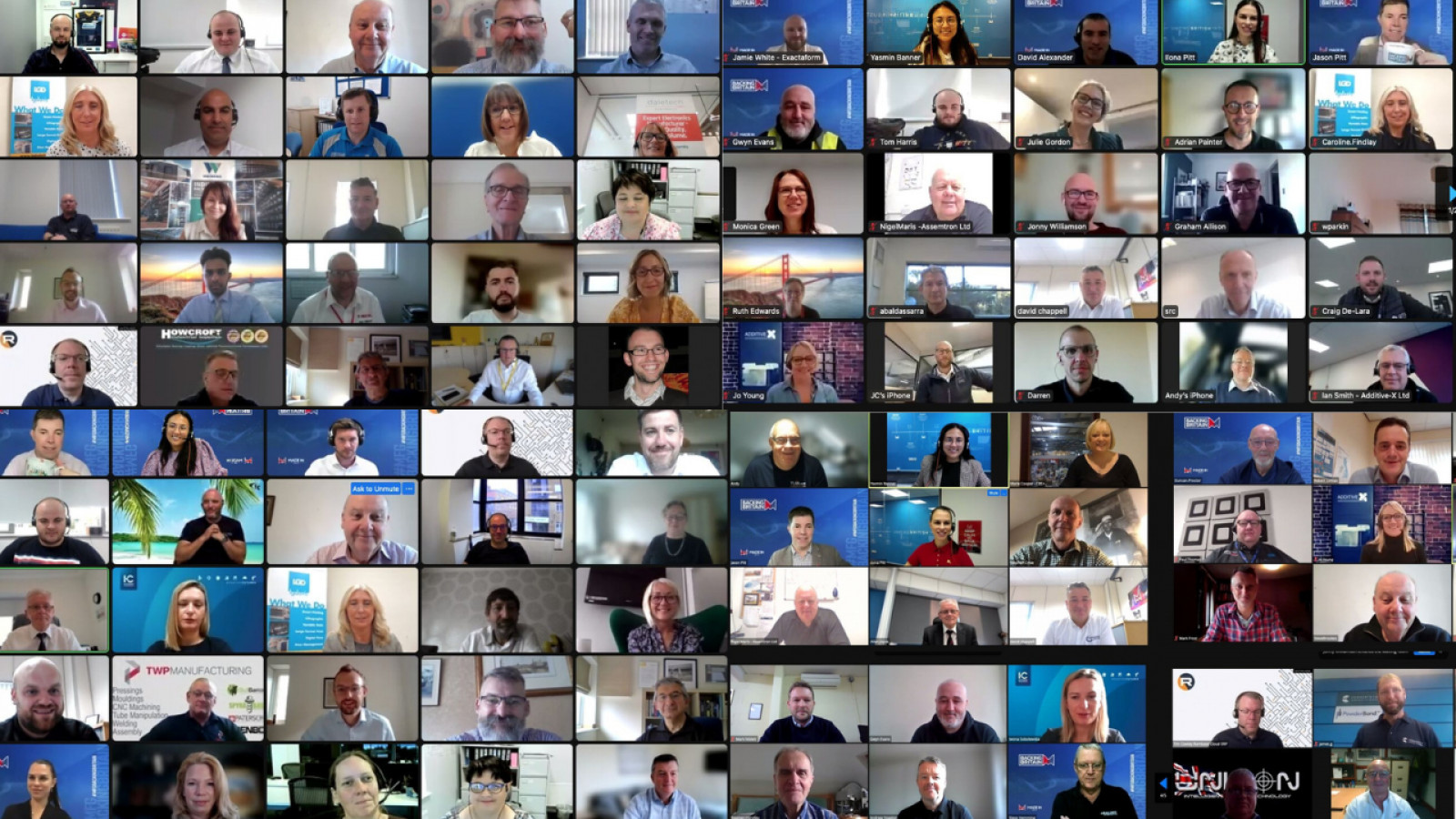 A Trip Down Memory Lane: Looking Back at 2022 Made Breakfast Mornings
The 2022 season is also over, and what a year it has been at Made in Group. We may have faced more Covid issues, talk of a depressive recession, and on the cusp of a World World but it hasn't stopped the UK manufacturing sector from supporting each other and sharing their Best Practice. This year more than 50 business leaders from across the Made in Group attended every one of the 24 virtual breakfast mornings held throughout the year. Here are some highlights from VBM's in 2022.
Made in Group is constantly innovating and changing the way it holds events to bring the most value to members. This year was no different as we adapted the Virtual Breakfast Mornings to be more streamlined and best practice focused than ever before.
This included encouraging speakers to focus on four core themes: sustainable manufacturing, international trade, people and skills and industry 4.0, limiting their best practice speech to a digestible five minutes and joining a 30 minute round table discussion on speaker topics. The learning doesn't stop there either, all of the individual 5 minute speeches are uploaded to the Made U platform - currently branded as Made Talks following the Backing Britain 3.0 exhibition.
Made U will be a platform available to Made in Group members to watch short education clips from UK manufacturing Business Leaders. This could be best practices speeches taken from Virtual Breakfast Mornings or clips taken from the 'Our Finest Hour' podcast - a project set to launch in 2023 from group Directors Jason and Ilona Pitt.
January 2022
We kicked off 2022 with two bi- weekly virtual breakfast mornings every other Wednesday of the month. The first saw speeches from Nick Godfrey, Managing Director at Central Scanning, Kirsty Davies Chinnock, Managing Director from Professional Polishing Services, and Darren Webb Sales Manager at Global Precision. The following event saw industry leaders David Lunn, General Manager from WH Tildesley, Roy Taylor, Managing Director at Malthouse Engineering and Gareth Pilmer from the Ace Group discuss their company's best practices. Afterwards, members took part in discussions around Flexible Manufacturing and Productivity and Efficiency - for more focused discussion and topical conversation amongst industry leaders.
April 2022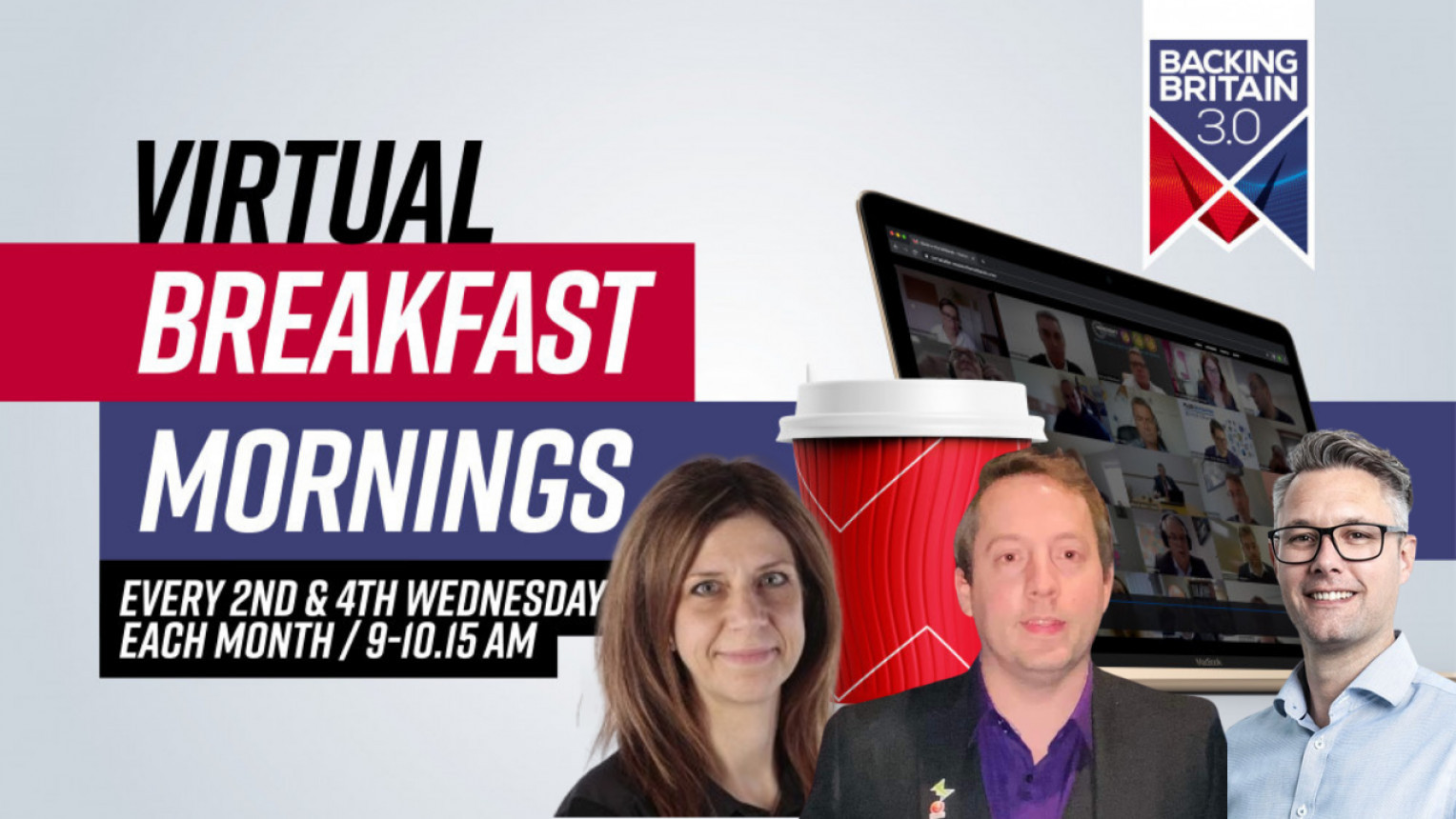 Fast forward to April 2022 the Made in Group held a Backing Britain Virtual Breakfast Morning on the 13th April. Only one event took place this month to make room for the launch of the Backing Britain 3.0 where we held three live events in Walsall, Derby and Leeds. In this breakfast morning, we hear the best practices from business leaders Matthew Halliwell Managing Director at Yorkshire Profiles, Adam Hartley Managing Director from Handling Concepts and Joanna Birch Director from Birmingham City University.
November 2022
In November, we welcomed another three manufacturing business leaders - David Alexander, Director at Lander, Gwyn Evans, Senior Trading Manager at Infinity Metal and Jamie White Director at Exactaform. Adhering to the new format of themes and roundtable discussions, our speakers shared their best practices on SMART Factories (Industry 4.0), Retention and Skills (People and Skills) and Managing Risk (International Trade). This was followed by a 30 minute roundtable discussion on the topics, in which Made in Group developed into blog posts to share the industry insight membership wide.
December 2022
Now is your last chance to sign up to the last Virtual Breakfast Morning of 2022, going out with a bang, we will welcome business leaders of the Made in Group to share their best practices around Industry 4.0, Recruitment and Carbon Reduction in manufacturing. Network with your fellow Made members for the last time in 2022 by signing up below
https://madeinthemidlands.com/events/backing-britain-virtual-breakfast-morning-4